Theory-180907
MICRO-CHANNEL FLUIDIC PID
A PATENTED MEMS BASED TECHNOLOGY PROVIDES MORE ACCURACY AND BETTER RESOLUTION.
WHAT IS PID?
When the gas molecules are exposed to photons with very high energy, they are broken into electrons and positively charged ions. These ions producing a current are detected by a sensing unit, reflecting the concentration information of the sample. A photo-ionization detector (PID) is a system that generates such photons with an energized light source and detects the signals. Chemicals with ionization potentials less than the energy of the photons will be detected.
MEMS BASED TECHNOLOGY
The highly sensitive NovaPID micro-fluidic detection system adopts advanced MEMS (micro-electro-mechanical Systems) technology to achieve rapid response with low costs. The channel is micro-fabricated with a small ionization chamber volume and a virtually dead volume. The chamber volume is only 1.3 uL where most of the photons are absorbed by molecules passing through the chamber, generating electrical signals. The gas flow rate can be as high as a few tens of mL per minute. Meanwhile, the flow-through design results in the virtually zero dead volume and yields very sharp response.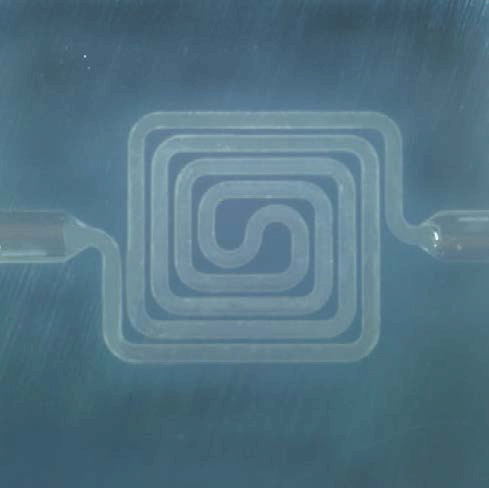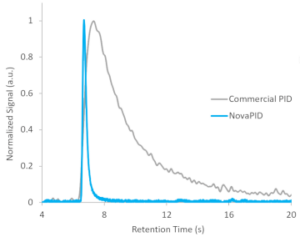 Virtually zero dead volume – sharp signal peaks
Fully ionized – great linearity
Lower detection limit – several pg
Dynamic range – 4.5 to 5 magnitudes
Light source – 10.6eV
Power consumption – 100mV
ASK A QUESTION
Didn't find what you want? Leave us a message and we will reply back to you very soon! Ads are strictly prohibited.