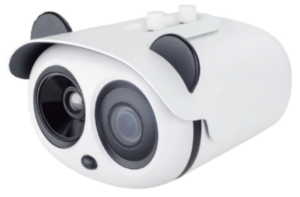 IR/VIS PANDA MOUNTABLE CAMERA
For Fever Inspection in Public Area Against COVID-19
Description: The mountable IR/visible camera provides real-time imaging of body temperatures in IR mode and visible mode. The switching of both modes helps to identify the infected people to prevent further spread of the virus. The results come out accurate under environmental temperature variations, reducing false results.
Typography is the art and technique
Typography is the art and technique of arranging type to make written language legible, readable and appealing when displayed. The arrangement of type involves selecting typefaces, point size, line length, line-spacing (leading), letter-spacing (tracking), and adjusting the space within letters pairs (kerning).
ASK A QUESTION
Didn't find what you want? Leave us a message and we will reply back to you very soon! Ads are strictly prohibited.